Earning CPYB Certification
CPYB Certification is the mark of excellence for yacht sales professionals throughout North America. CPYB brokers have met professional qualifications and have successfully passed a three-hour examination, testing their skills and knowledge as yacht sales professionals. If you are committed to professionalism and have what it takes, we invite you to apply.
Requirements
All applicants must comply with the following eight requirements in order to be eligible to sit for the CPYB exam.
The applicant, and, where appropriate, the brokerage firm with whom the applicant is currently employed, meets or agrees to comply with the following:
The applicant has, at a minimum, worked for the past three consecutive years and is currently working as a full time yacht broker.
The applicant has not been convicted of a felony offense or equivalent within the previous seven years.
The brokerage firm/broker of record maintains a dedicated escrow/trust account that is utilized for all client funds in trust.
The brokerage firm/applicant currently hold all necessary licenses required by all applicable governmental entities.
All client payments are made payable to the brokerage firm/broker of record and not to individual brokers.
All client transactions are supported by fully executed, contractually sound written agreements, affording protection to both the buyer and seller.
All business conducted by the applicant complies in full with the CPYB Code of Ethics.
The applicant has not been found in violation of any other yacht broker association's Code of Ethics (of which they are a member) within the previous seven years.
Once you are approved to take the exam, you MUST schedule it within 6 months of your acceptance letter. Please contact the NYBA office by phone (206) 748-0012, or email Schelleen Rathkopf schelleen@nwyachtbrokers.com for exam sites and dates in your area.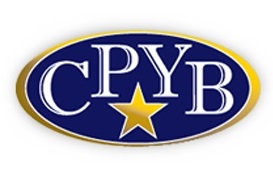 The Guide
A complete reference and training guide for yacht brokers