This page is intended for media professionals only. For media-related inquiries about the Northwest Yacht Brokers Association, please contact:
Lisa Samuelson
Samuelson Communications
206-954-2574 phone
lisa@samuelsoncom.com
About NYBA
NYBA is a non-profit marine trade group founded in 1988 consisting of over 340 marine brokers, dealers and other industry professionals representing over 230 marine-related businesses in the Pacific Northwest. Subscribing to the strictest code of ethics, NYBA members are committed to bringing integrity and professionalism to the buying and selling process of new and previously owned pleasure craft.
NYBA plays an active role in marine youth and education programs and encourages a greater interest in the welfare and safety of the boating public. Along with the Northwest Marine Trade Association, NYBA's January and September Boats Afloat Shows connect thousands of boating enthusiasts with marine professionals and the Northwest's finest sailing and power boats.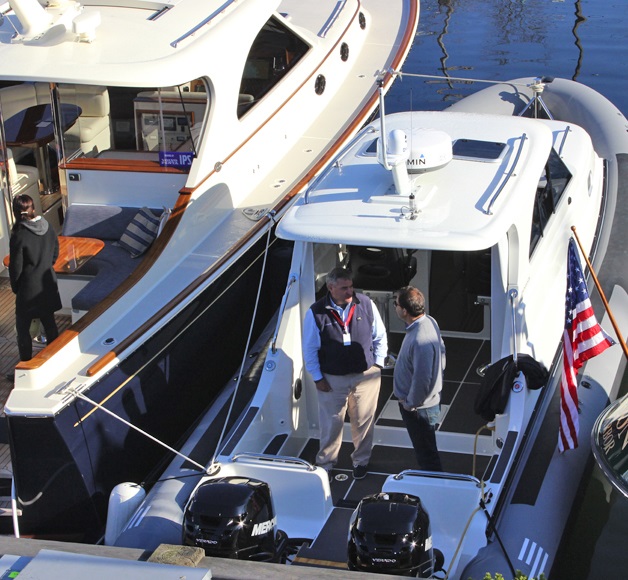 Photo Gallery
The Boats Afloat Show showcases the best in new, used, power and sail boats and accessories.
NYBA Calendar
See what's going on this month at NYBA